In this manual, we will provide the instructions for successfully whitelisting GOOSE VPN to ESET.
Open ESET and click on Setup, which can be recognised by a gear icon.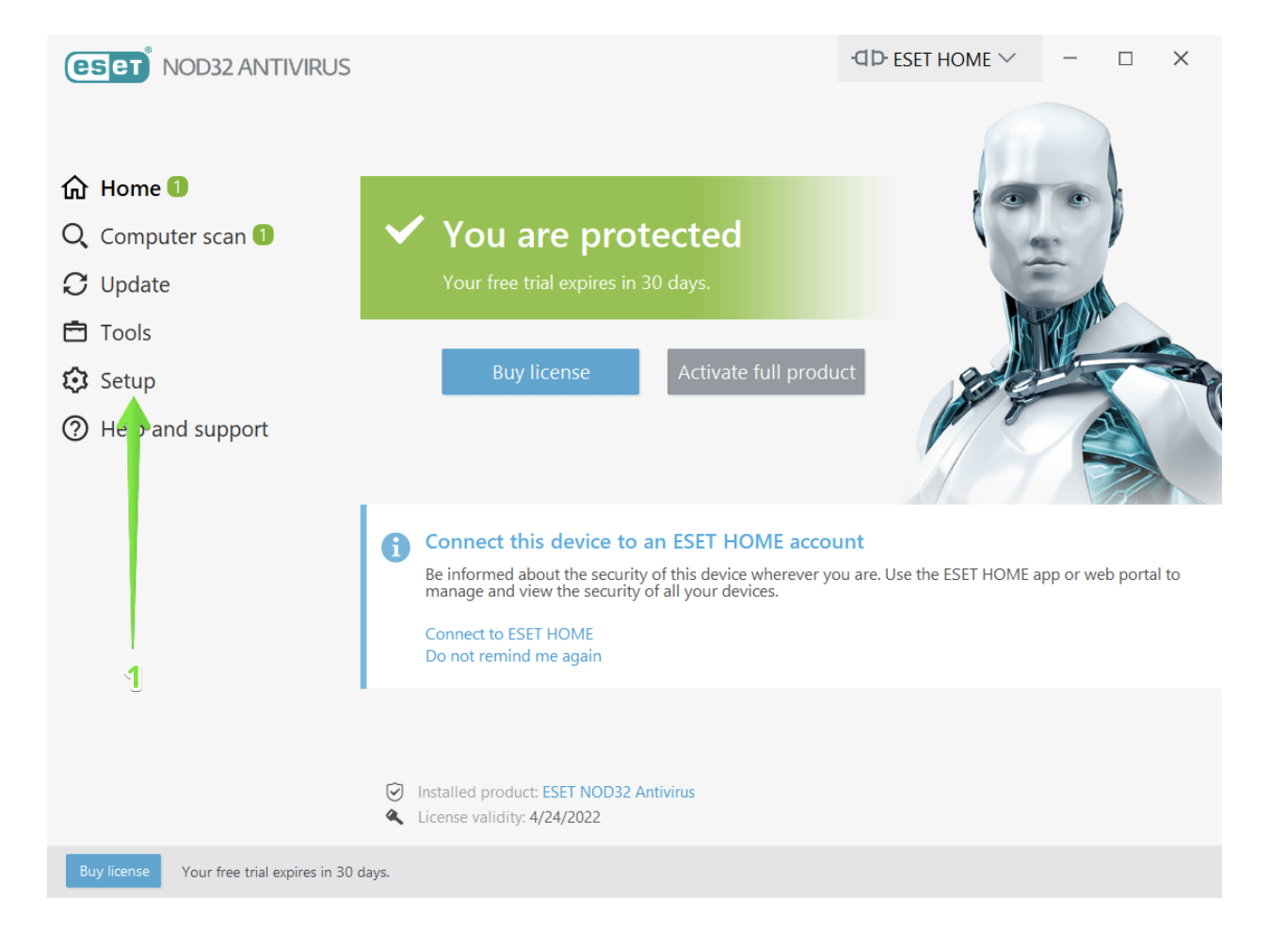 Click on the arrow next to Computer protection.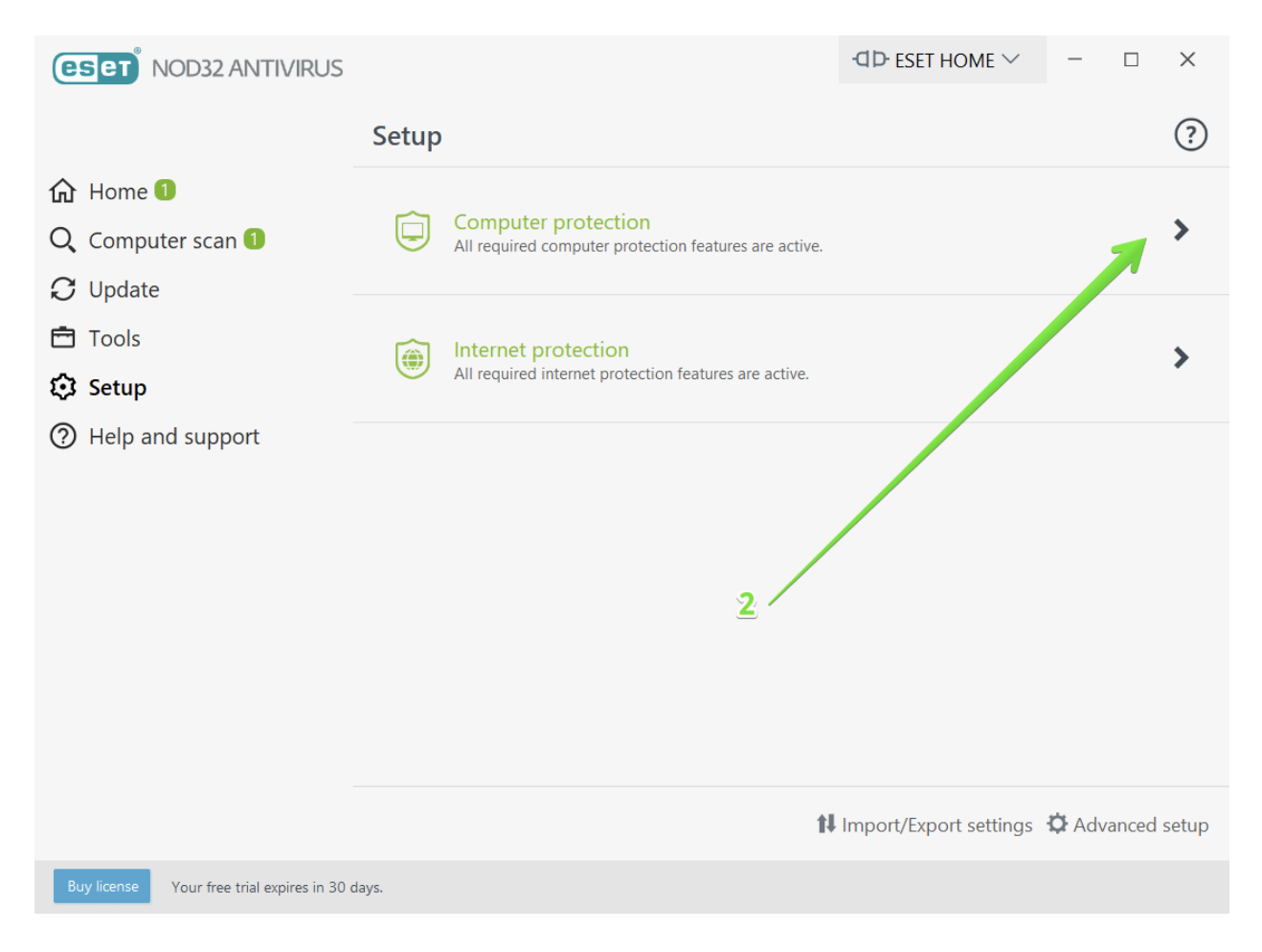 Click on the gear icon next to Real-time file system protection.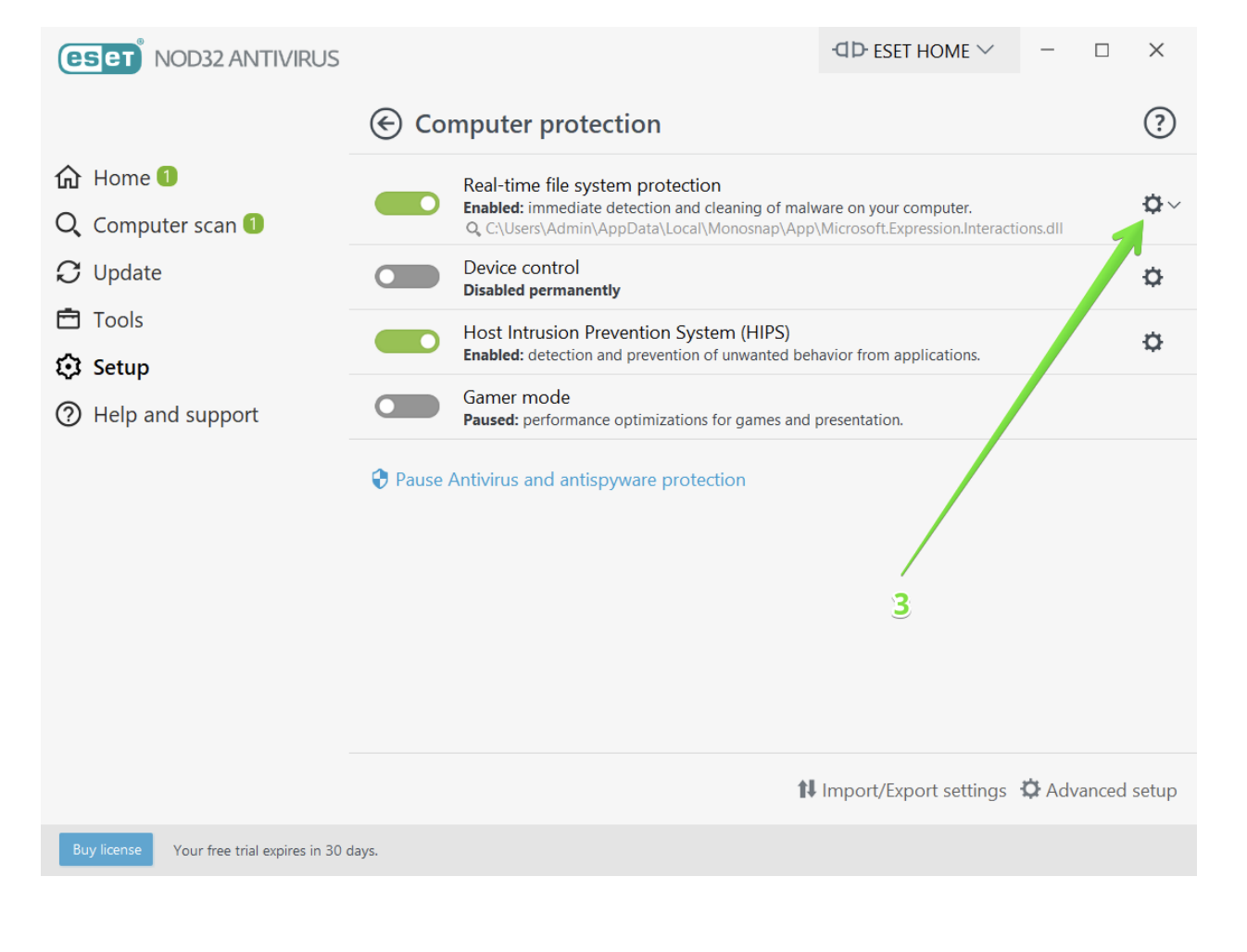 Click on Edit exclusions...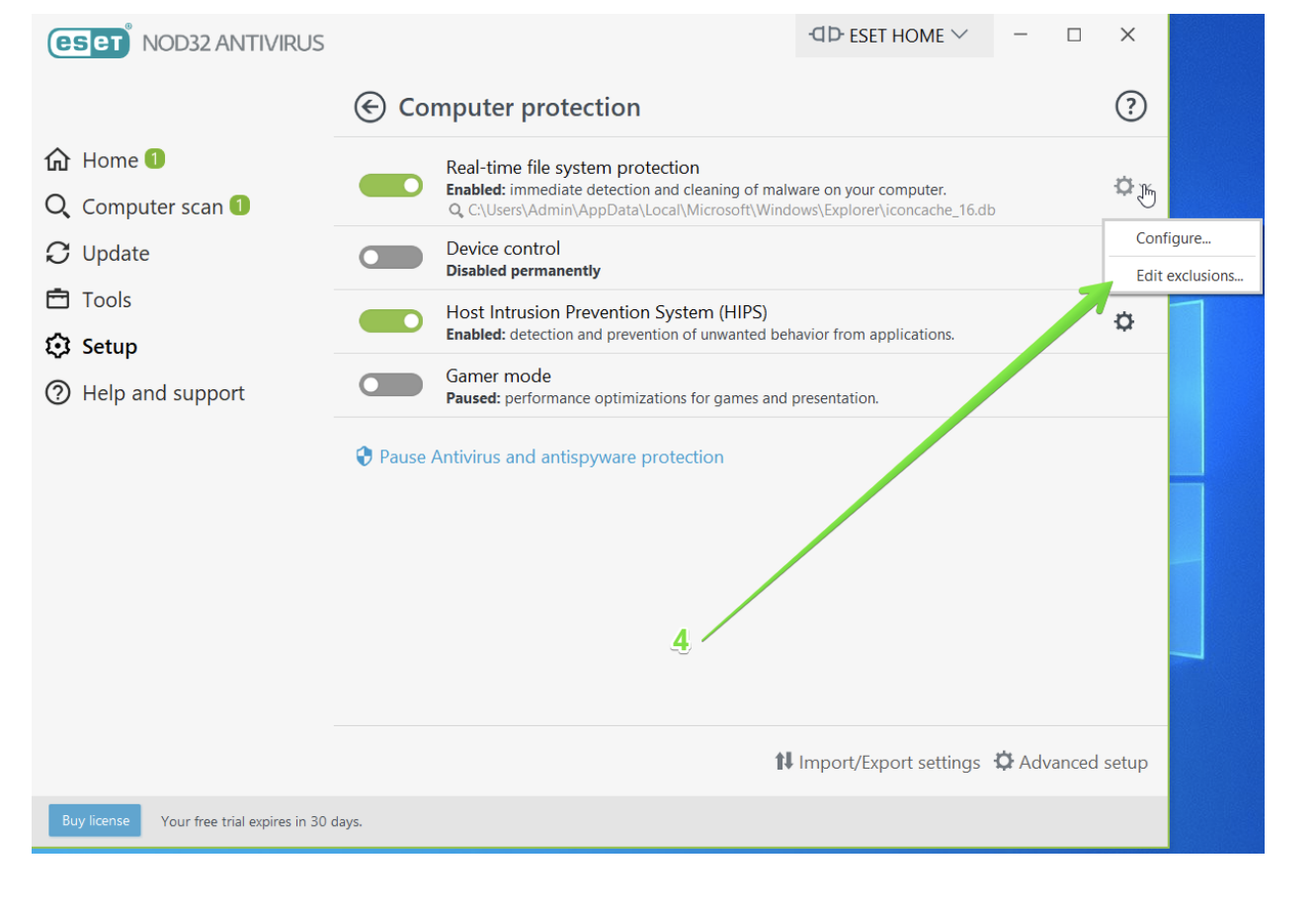 Click on Add and on the three dots in the Path field.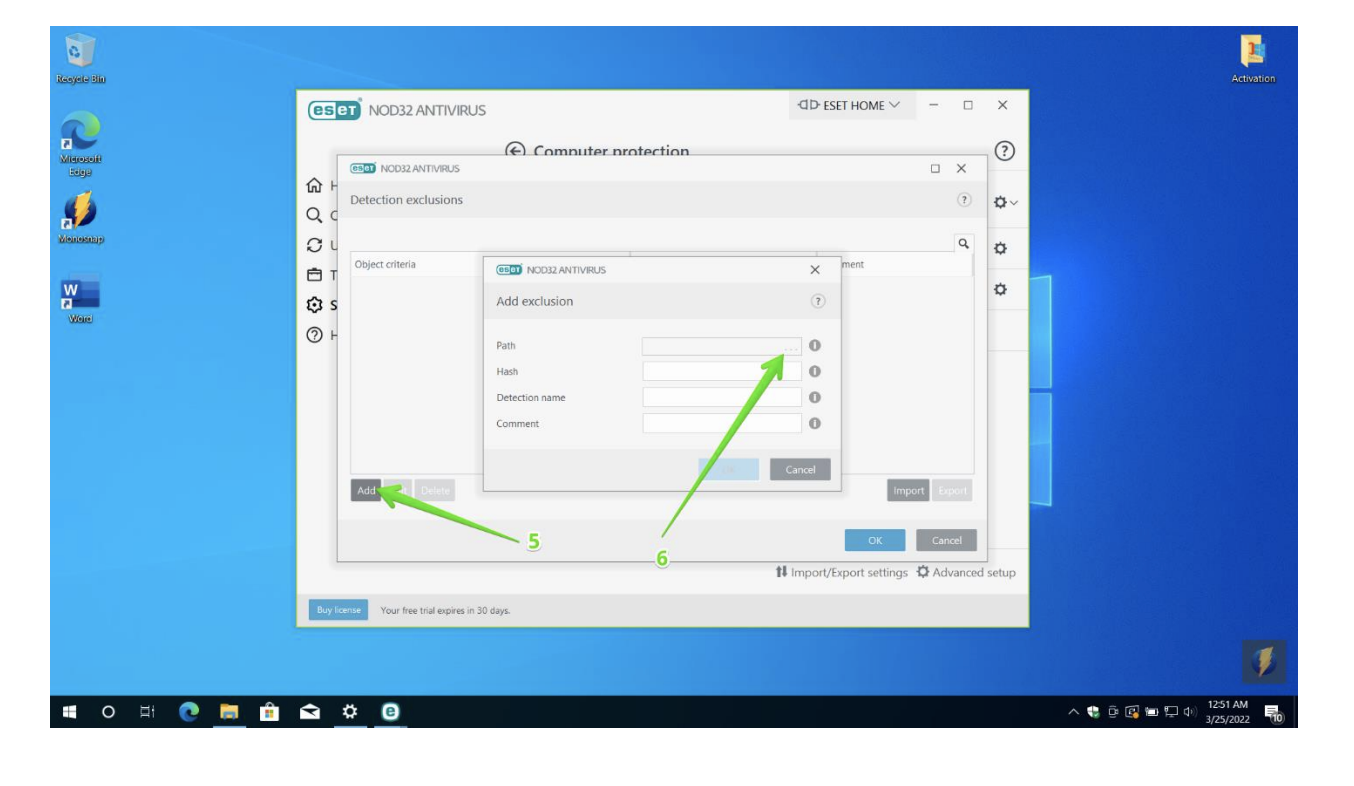 Browse to the folder where GOOSE VPN is installed and located. Click on the folder and press OK.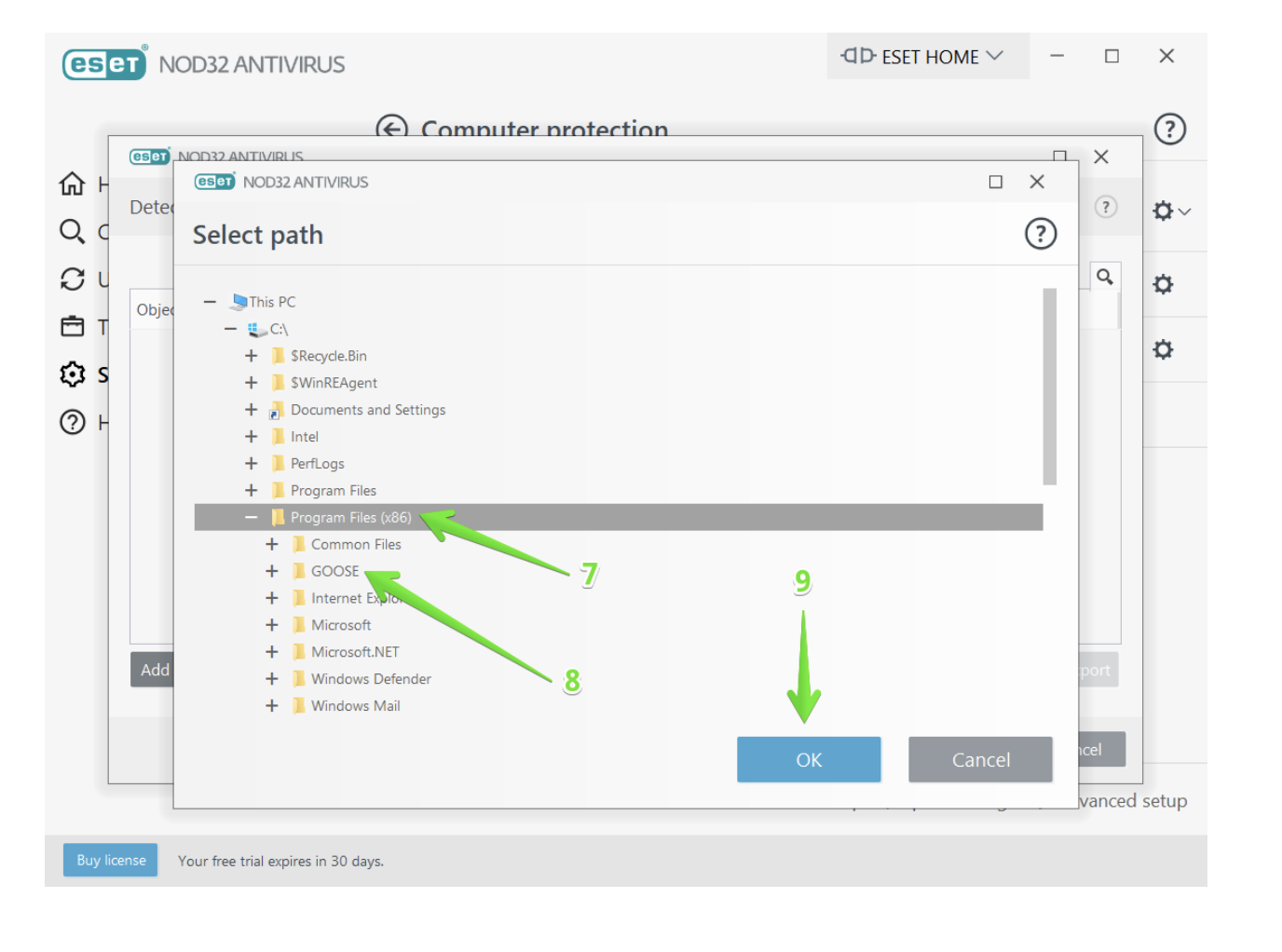 Check if the path is correct and click on OK.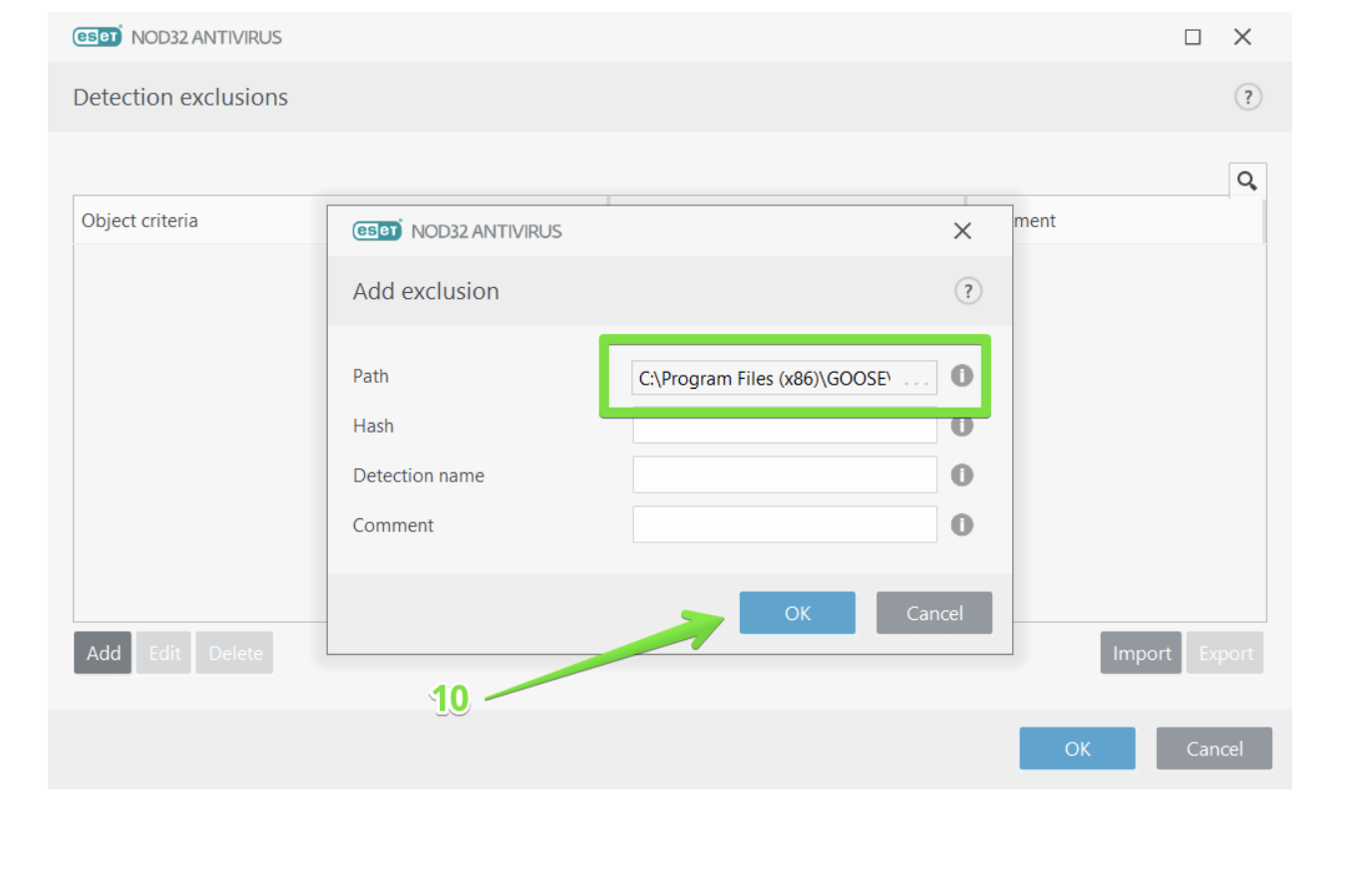 Click on OK to confirm the exclusion.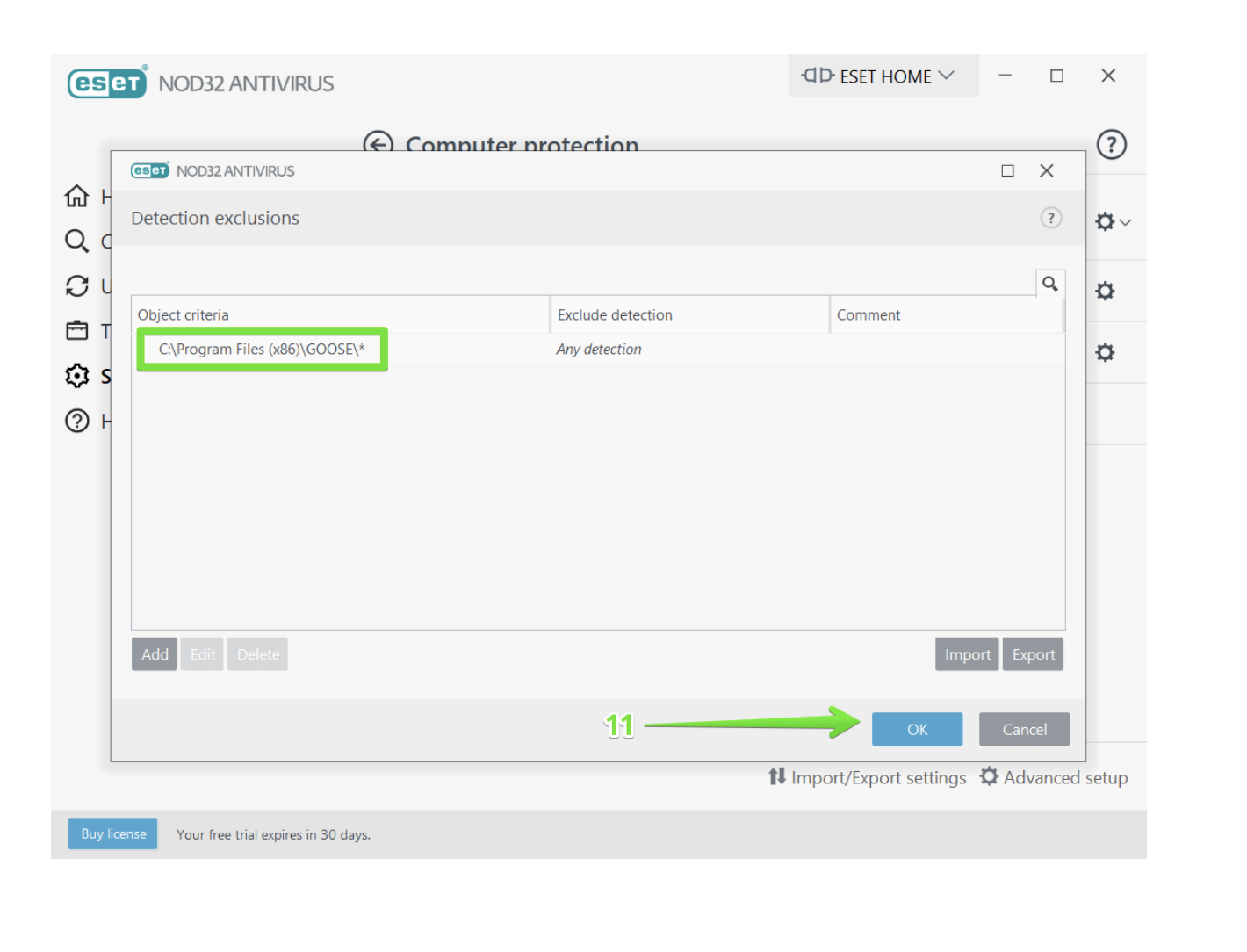 GOOSE VPN is now whitelisted to ESET!