In the server list you can choose between Cyber Alarm servers and "normal" VPN servers. The data will only be scanned on VPN servers that bear the name 'Cyber Alarm'.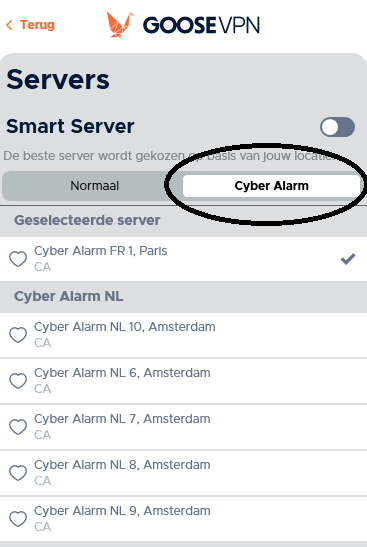 It can sometimes happen that the scanned data in the app is not up to date in real-time. There is a small delay in this, but everything can be followed real-time in the Cyber Alarm dashboard in your portal.
Still can't figure it out? Mail us at support@goosevpn.com with the email address where your account is located. We will immediately investigate the matter and quickly come up with a solution.