This manual contains the instructions for whitelisting GOOSE VPN to Bitdefender total Security.

To get started, first navigate to the Security option Protection within the settings of the Bitdefender application. The screenshot shows how to get to this screen. After this, you can press Open under the Antivirus heading.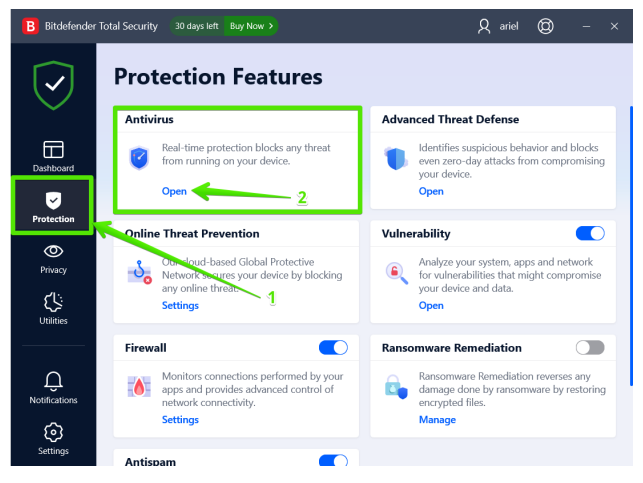 Then click on Settings and then on Manage exceptions. (see image below)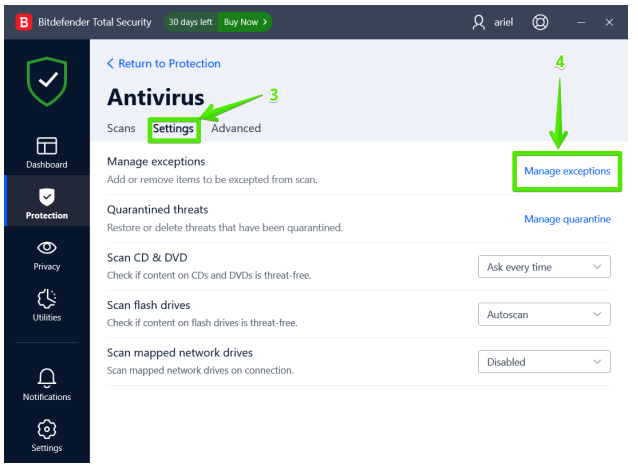 Click All Exceptions and then click on + Add an Exception.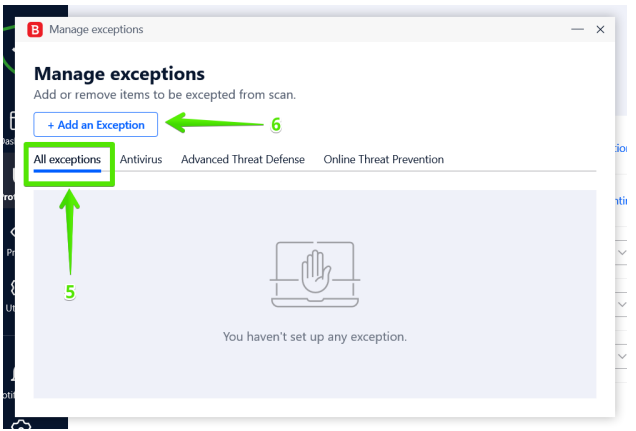 Then you arrive at the Exception options. Then click on the folder image.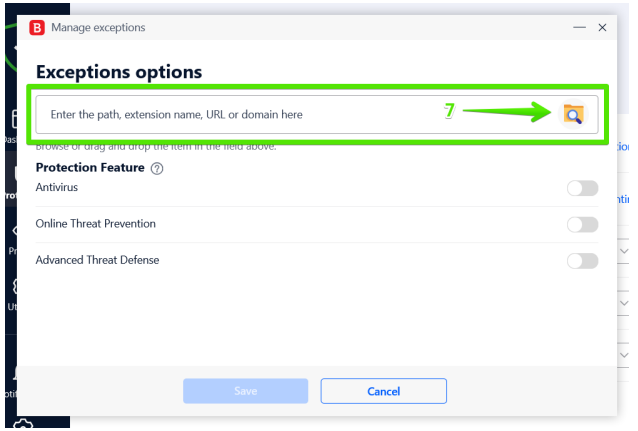 Then browse to the installation folder of GOOSE VPN. The image shows where GOOSE VPN is located by default with a (64 bit) Windows installation. Select the installation folder and then click OK.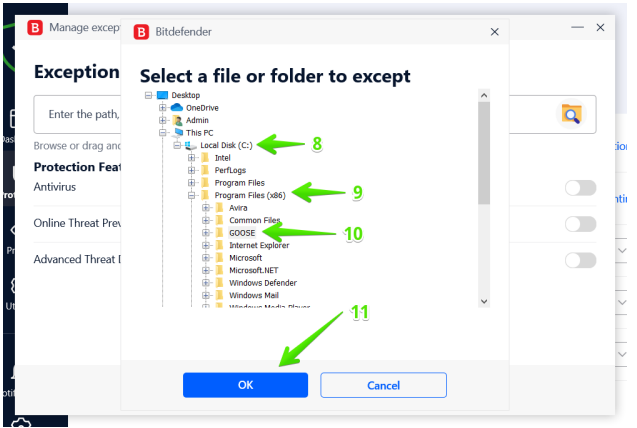 When OK is pressed. You will return to the exception options page.
Then press Save.




The application is now whitelisted to Bitdefender!